From the 26th to the 30th of January 2023, our fellow Ronny Miron and her doctoral student Shira Shemi visited the Center for the History of Women Philosophers. During their stay, Ronny Miron held a lecture on "The Contribution  of Hedwig Conrad-Martius to Early Phenomenology".
In her lecture, Miron outlined the intellectual development of the realist phemnomenologist Hedwig Conrad-Martius, her unique place among her colleagues in Göttingen, as well as the complicated relationship her ideas have with those of Husserl. Ultimately, Ronny Miron advised, it is more fruitful and also more difficult to find a common fulcrum in the phenomenology of consciousness and of reality than to dwell on doxographic differences. Conrad-Martius' notion of reality as transcedence continues to challenge and inspire us in a world where digital and artificial realities proliferate.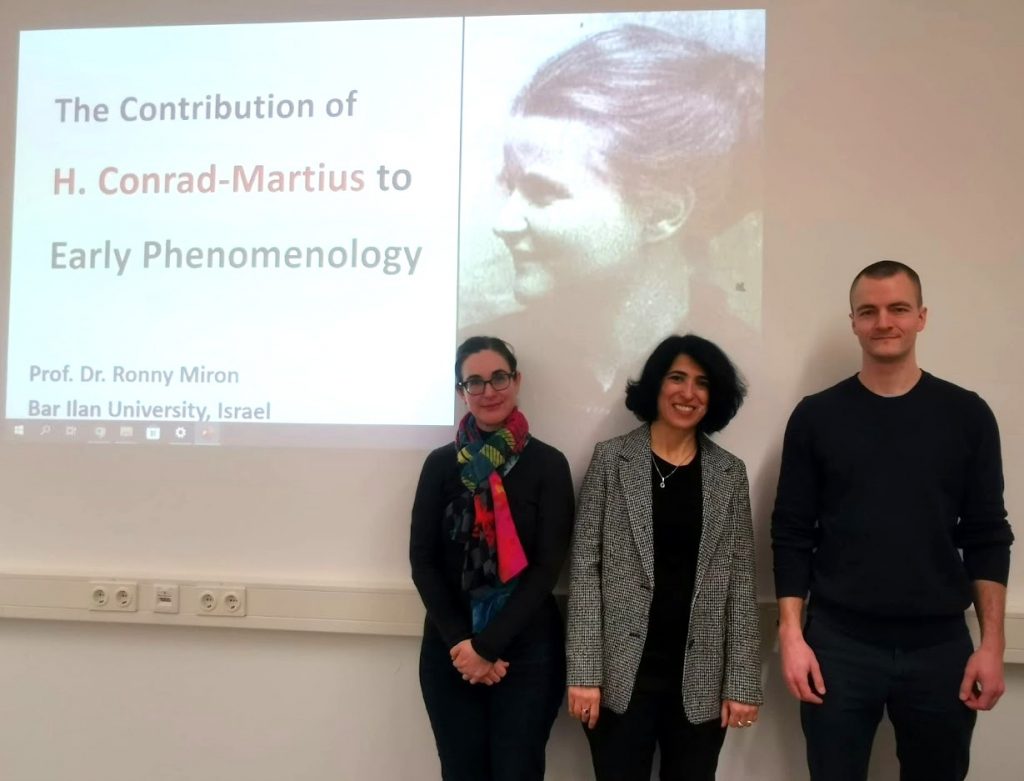 From Left to right: Shira Shemi, Ronny Miron, Daniel Neumann
Ronny Miron, Bar-Ilan University, is an advisor for the Women in Early Phenomenology research cluster, and is a specialist on the philosophy of Hedwig Conrad-Martius. Since 2016, Ronny Miron is an important Visiting Scholar for the Center and we are especially grateful for her work on Women in Early Phenomenology.
Together with Ronny Miron, Ruth E. Hagengruber organized an ERASMUS cooperation between Paderborn University and Bar-Ilan University in Israel.
If you are interested in Conrad-Martius and other Early phenomenologists, have a look at our Women in Early Phenomology project.