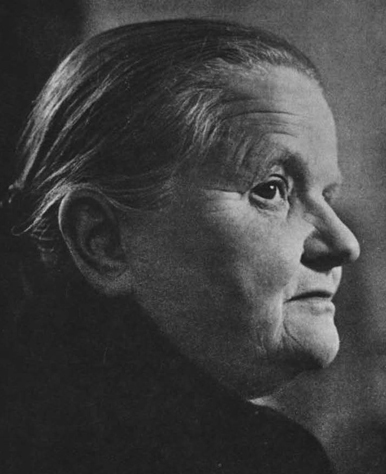 Hedwig Margarete Elisabeth Conrad-Martius
*February 27, 1888 (Berlin, Germany)
†February 15, 1966 (Munich, Germany)
Hedwig Conrad-Martius developed a realist phenomenology which was especially concerned with the ontological constitution of reality. Whereas her early works were still focused on the appearnace of reality in consciousness, from her writings in the early twenties on, the relationship between essence and bearer, as well as the ontological properties of time, space and matter came into the foreground.
Important works include Zur Ontologie und Erscheinungslehre der realen Außenwelt (1916), Realontologie (1923), Die Zeit (1954), Das Sein (1958) and Der Raum (1958).
For an extensive bibliography see the timeline on Hedwig Conrad-Martius.