"Your letters, when they do not teach me, always serve me as the antidote to melancholy, turning my mind from the disagreeable objects that come to it every day to the happiness that I possess in the friendship of a person of your merit, to whose counsel I can commit the conduct of my life."

Letter to Descartes on the 22nd of June 1645
– Princess Elisabeth of Bohemia and René Descartes, The correspondence between Princess Elisabeth of Bohemia and René Descartes, edited and translated by Lisa Shapiro, Chicago & London, The University of Chicago Press, 2007, p. 93
Elisabeth of Bohemia is best known for her significant and influential letter exchange with the philosopher René Descartes and her vast network comprising the intellectuals of the seventeenth century in Europe.Elisabeth became an influential political figure, famous for her tolerance and support of persecuted religious groups, such as the Labadists and Quakers. Throughout her life, Elisabeth engaged in a widespread learned correspondence with many intellectuals of her age, including philosophers, politicians, religious leaders and family members.
More information about Elisabeth of Bohemia and many other female philosophers and scientists can be found in our Directory  entry on Elisabeht of Bohemia.  It gives an overview of women philosophers and scientists from approx. 2300 BCE to the 21st century. Currently, there are more than 280 names of women philosophers listed and the entries will be periodically updated with biographical information and sources for further research.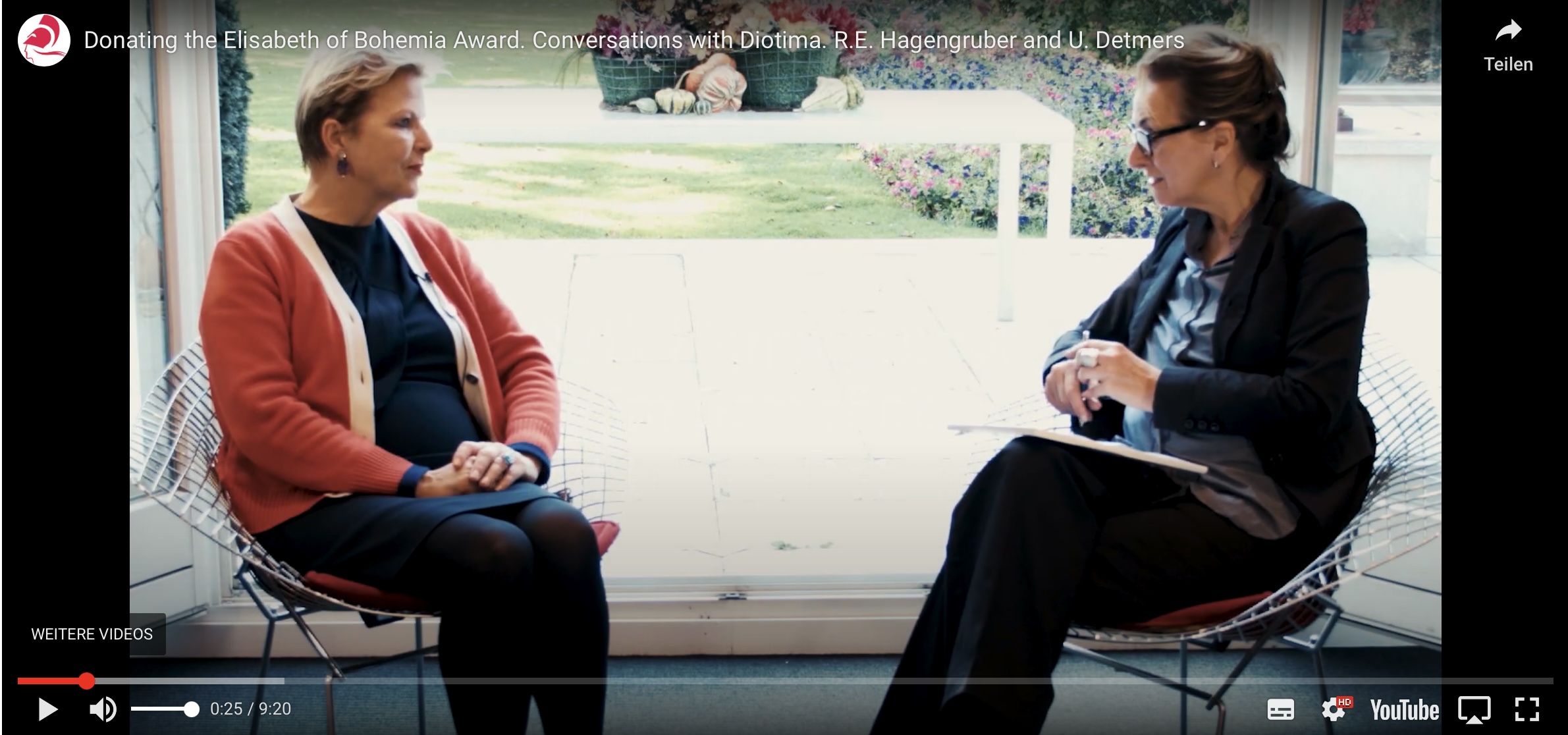 Since 2018, the Center for the History of Women Philosophers and Scientists, in cooperation with Prof. Ulrike Detmers, awards every year the Elisabeth of Bohemia Prize. Ist is intended to acknowledge an internationally known scholar whose work best preserves the memory of women in philosophy. Last year it went to Prof. Sarah Hutton. The video of the Award Ceremony can be watched here.