Awarding of the Elisabeth of Bohemia Prize on Wednesday September 28th, 2022.
On September 28th, 2022, the Elisabeth of Bohemia Prize will be awarded to an outstanding contemporary philosopher in honor of Elisabeth of Bohemia (1618-1680). Elisabeth of Bohemia was the eldest daughter of Prince Friedrich V. of the Palatinate and his wife Elisabeth Stuart, a granddaughter of Maria Stuart. In her time Elisabeth of Bohemia was also a well-known European intellectual and one of the most famous correspondents of Descartes.
The Elisabeth of Bohemia Prize honors scholars whose work best acknowledges the contributions of women to the history of philosophy. The prize is awarded by the Center for the History of Women Philosophers and by its director, Prof. Ruth Hagengruber, at Paderborn University. The award includes prize money of 3,000€ that is donated by Prof. Ulrike Detmers, spokeswoman of the Mestemacher Group and professor at Bielefeld University of Applied Sciences, who is from Herford like Elisabeth.
This year the prize goes to Professor Sarah Hutton, from the University of York. She is well known to all of us, especially here in Paderborn, as she has often visited us for Conferences and talks, including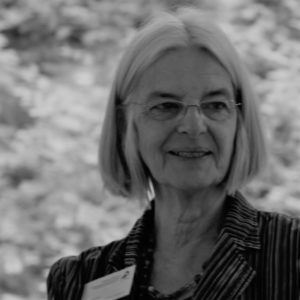 in 2014 as a Visiting Professor at the Center for the History of Women Philosophers and Scientists.
Her research focuses on Renaissance and Seventeenth-century literature and intellectual history, including the history of science and history of philosophy. She is also a specialist in the History of Women Philosophers and one of the leading international experts on early modern women's writing. She has published, among other books a re-edition of Anne Conway's Letters and many articles on Anne Conway, Margaret Cavendish, Mary Astell and Émilie du Châtelet.