Weekly we want to highlight the writers to the Brill Journal on the History of Women Philosophers and Scientists, which is founded by Ruth Hagengruber & Mary Ellen Waithe. This week we want to present Karen Green who submitted the article The Human in Feminist Theory: Or Woman Is a Social Animal, I'm Not So Sure About Man.
Abstract: A feminist humanism, unlike those developed by men, would recognize that the authoritative, human subject comes in two sexes.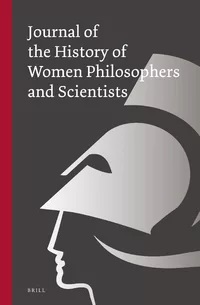 While not being essentialist, it would accept the existence of biological, sexual difference, while taking seriously historical and cultural diversity. It would find female subjects, not in their bodies, but in their contributions to intellectual history. To defend this feminist humanism, this paper counters the post-structuralist critique of humanism, criticizing the structuralist account of language on which post-structuralism built, which it retained even in going beyond it. At the same time, it repurposes the Foucauldian idea of an archeology of knowledge to propose a feminist humanism, anchored in an archeology of women's texts. It claims that the findings of the archeological investigations so far undertaken suggest that while man characteristically deems himself an isolated individual, made social by culture and artifice, woman, in general, experiences herself as social by nature.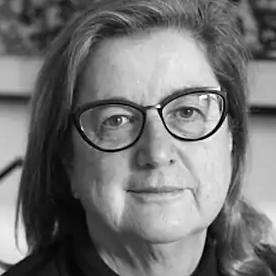 Karen Green has been working on women philosphers for decades and has been visiting the Center for the History of Women Philosophers and Scientists regularly for our yearly research colloquia. In 2017 she presented Catharine Macaulay, Brissot de Warville, and the history of England in the french revolution. A year later she held a Masterclass on Locke and the ladies. On the 18th century female republicans in England. Karen Green and Ruth Hagengruber, Director of the Center for the Hisotry of Women Philosophers and Scientists published a special edition of  The Monist that dealt with various women philosophers. Recent contributions entail books and articles on Simone de Beauvoir, Catherine Macaulay, Christine de Pizan and the chapter Reconsidering Beauvoir's Hegelianism in the VOLUME III: METHODOLOGICAL REFLECTIONS ON WOMEN'S CONTRIBUTION AND INFLUENCE IN THE HISTORY OF PHILOSOPHY published by Ruth Hagengruber & Sigridur Thorgeirsdottir.