Themes – Voices from Ukraine: Women Philosophers and Scientists Against War and Ecocide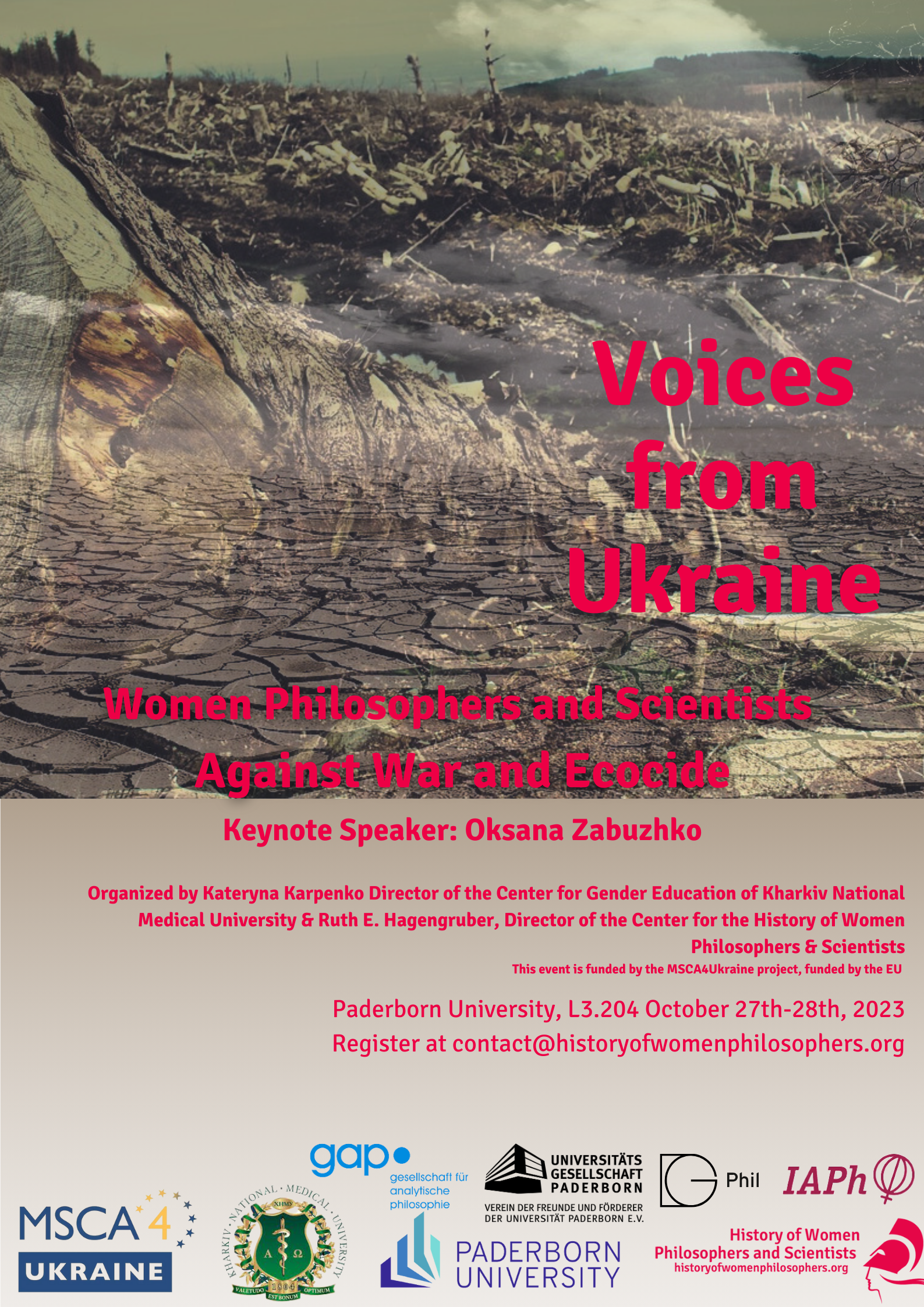 Many speakers discussed various dimensions of the environmental impact of the war. Darya Tsymbaluk reported on the activities of environmental groups to preserve endangered steppe habitat near 
Mykolaiv, noting that the region has been polluted by a Russian-owned plant producing aluminum oxide, which is used in munitions. 
Prof. Oksana Nakonechna
 discussed how white phosphorus shells–which in many applications violate international law–lead to widespread soil and water contamination. 
Prof. Natalia Martynenko
 discussed the catastrophic ecological consequences of the destruction of the Oskil reservoir by Russian forces, and 
Prof. Tetyana Chumachenko
 pointed out that Ukraine is now the most heavily mined territory in the world, with minefields equal in area to half of Germany.
Speakers also shed light on a wide range of women writers and thinkers from Ukraine and Eastern Europe. Profs. Viktoriia Sychova and Larysa Khyzhniak considered recent academic work by Maria Domańska on Russian authoritarianism and the roots of sexual violence. Dr. Pina Piccolo discussed poetry and creative nonfiction about the war by Iya Kiva, Halyna Kruk, and others. And Iryna Zamuruieva called our attention to the little-known ethnographer and sociologist Kateryna Hrushevska, who extensively studied Ukrainian culture in the early 20th century.
Find out more about the conference
here
.