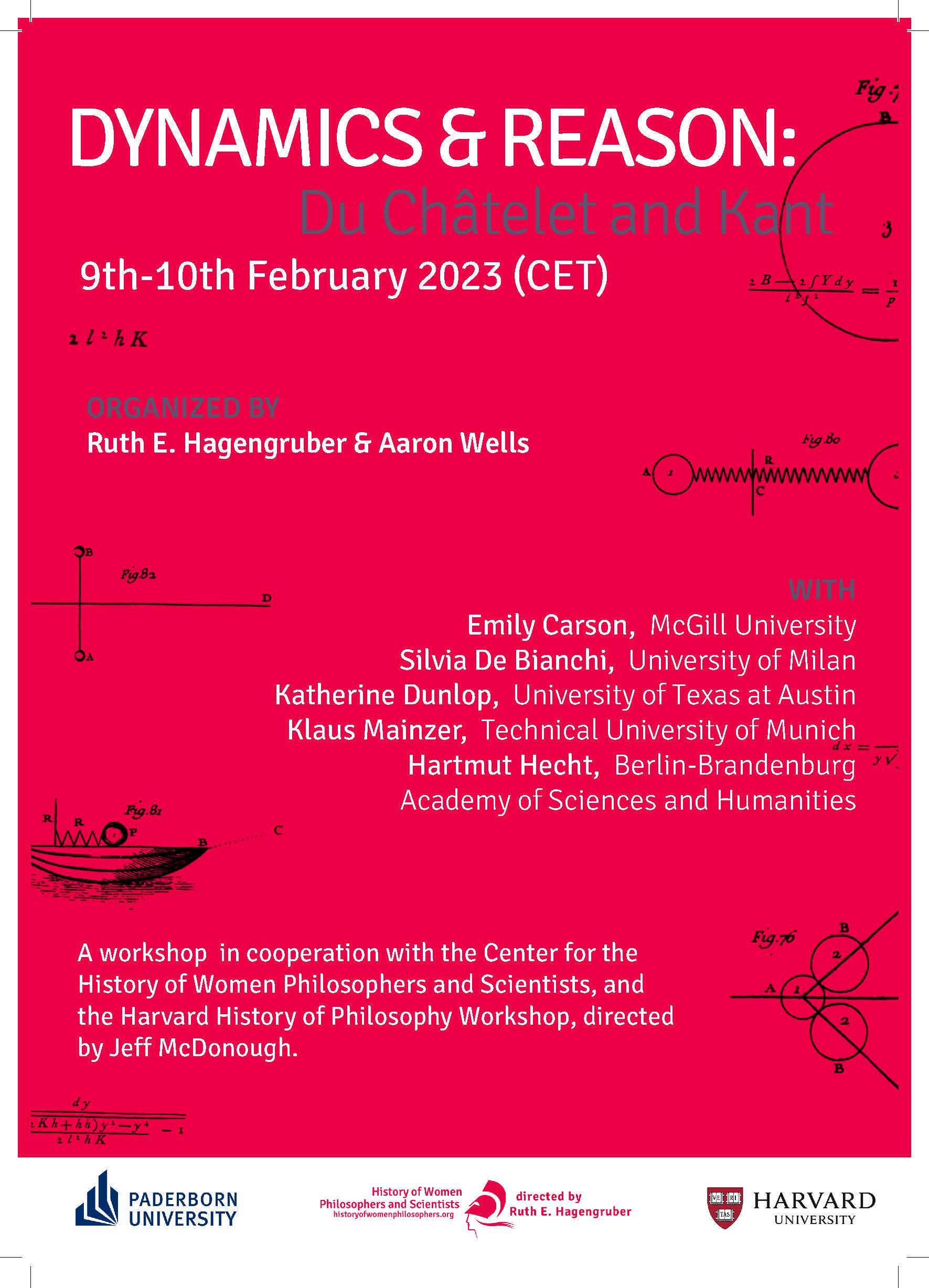 You can now watch the talks from the workshop Dynamics & Reason: Du Châtelet and Kant on our YouTube Channel!
You can also watch all videos related to the workshop in the playlist.
Despite a recent surge of scholarly interest in Émilie Du Châtelet, we are far from adequately understanding many dimensions of her work and its influence. Kant's relation to Du Châtelet raises particular challenges. He read her work and responded to it in his first publication on "Living Forces." It remains unclear, however, to what extent he was influenced by other key features of her work, such as her theory of space and time, her distinctive version of idealism, and her account of mathematical objects as partly dependent on our faculty of imagination. Other fruitful topics include, but are not limited to: the theory of hypotheses; matter theory and infinite divisibility; the nature of fire and imponderable fluids; the historical background to Kant's Phoronomy; the Kant–Eberhard controversy; and critical responses to Descartes and Cartesianism. Moreover, there are outstanding questions regarding the intellectual context of these philosophers, including connecting figures such as Euler, Maupertuis, Formey, and Kästner. There is also the possibility of indirect influence on Kant and his contemporaries, especially via participants in the 1740s 'monad controversy' (which Kant engaged with in early works such as the Physical Monadology, 'Prize Essay,' and Dreams of a Spirit-Seer).