Conference 'Collecting the Heritage: South-East European Women Philosophers'
Conference, 2 - 3 December 2022, Center for Research on Women in Philosophy (CIŽUF), Zagreb, Croatia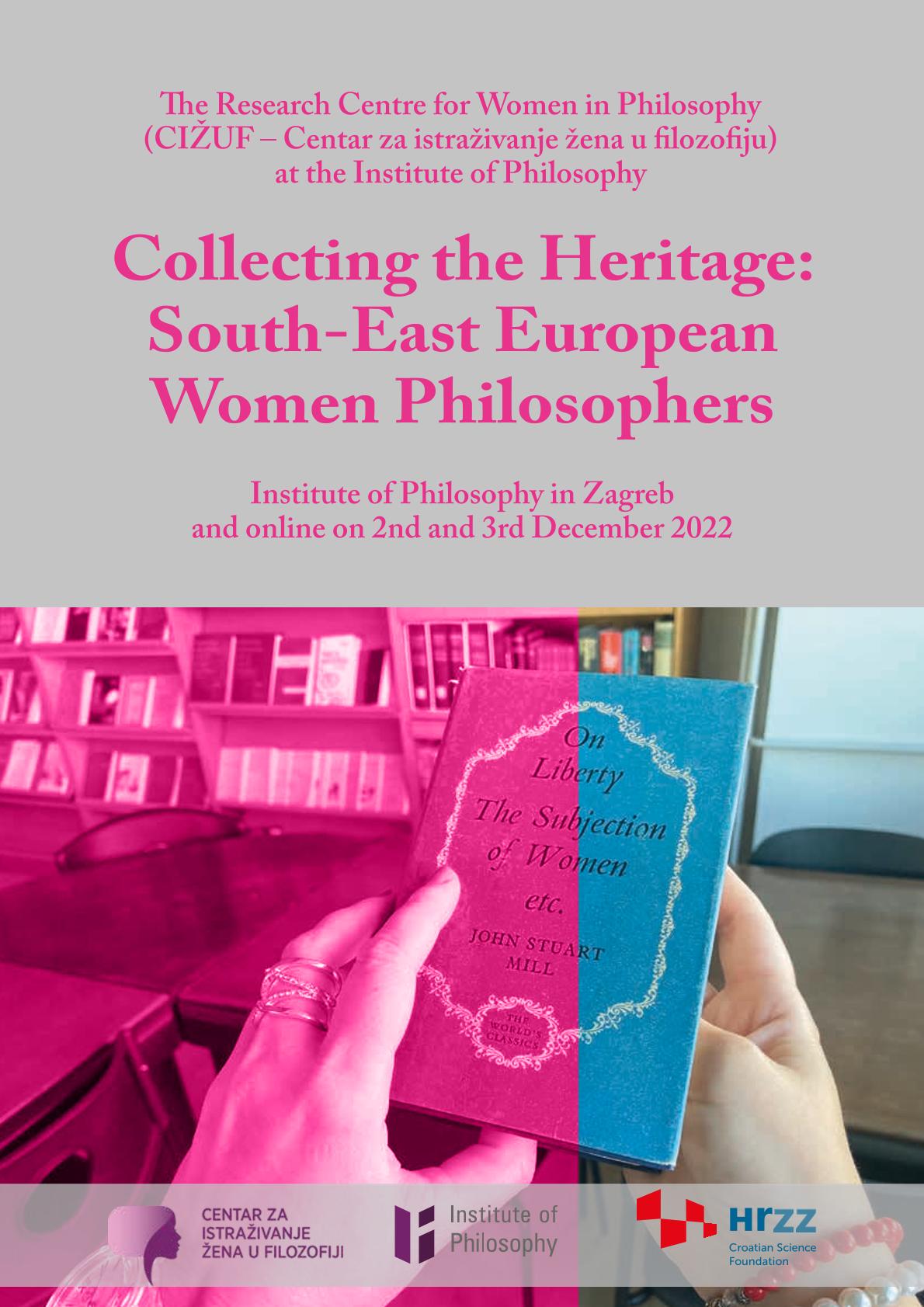 From 2nd to 3rd December 2022, the Center for Research on Women in Philosophy (CIŽUF) organizes a hybrid conference on 'Collecting the Heritage: South-East European Women Philosophers'. Please find further information and the program of the conference.
The conference takes place in the Institute of Philosophy in Zagreb, Croatia. You can also attend the conference via MS Teams.
The invitation is also a call for papers for a special issue that aims at collecting articles that will popularize women philosophers of South-East Europe. Selected texts will be published in the Journal of the History of Women Philosophers and Scientists (BRILL) (ed. by Ruth E. Hagengruber and Mary Ellen Waithe), Volume 2, Issue 1 (2023) with guest editors Luka Boršić and Ivana Skuhala Karasman.
The CIŽUF is a scientific center at the Institute of Philosophy in Zagreb. CIŽUF is part of the scientific research project Croatian Philosophers in the European Context (UIP-2017-05-1763) funded by the Croatian Science Foundation. CIŽUF was founded in 2018.