6 October - 2 November 2018
Reflections. Maria Margaretha Modlmayr
Spiegelungen
Maria Margaretha Modlmayr
Öffnungszeiten: Mi. und Fr. 15.00 – 18.00 Uhr u.n.V.
Maria Modlmayr beschäftigt sich in ihrer künstlerischen Auseinandersetzung zu einem ganz wesentlichen Teil mit Gesichtern. Das Gesicht des Menschen ist derjenige Part des menschlichen Körpers, der in der Begegnung mit einer anderen Person, in der Interaktion, in der Wahrnehmung die größte Rolle spielt. Im Gesicht, soweit nicht hinter Schleier oder Maske verborgen, lässt sich vieles ablesen, geht es dabei doch nicht nur um Schönheit und Alter, sondern ein Gesicht bringt Aspekte zum Ausdruck, die weit über das Gesagte hinausgehen. Feinste Reaktionen in der Mimik und Haltung spiegeln Eindrücke und Wirkungen von äußeren und inneren Prozessen wider. Genau diese Prozesse sind das, was M.M. interessiert. Nicht die Wiedererkennung und die Definition der Linien eines Gesichts stehen bei ihren malerischen Prozessen im Zentrum, sondern die Annäherung an das Bewegte, das Fließende, das Veränderliche eines Gesichts.
Eben das ist es, was die Künstlerin mit bildnerischen Mitteln einfangen und zum Ausdruck bringen will. In der neuen Ausstellung in der Galerie Märzhase wird eine Werkreihe im Mittelpunkt stehen, bei der es Maria Modlmayr nicht nur um das eine Gesicht des Portraitierten geht. Diese intime und intensive, über viele Kanäle der Wahrnehmung über lange Zeiträume sich ausdehnende Beschäftigung mit dem Antlitz einer anderen Person wirkt auch auf die Künstlerin zurück, erzeugt Resonanzen und Spiegelungen in ihr und lässt immaterielle Verbindungslinien entstehen. Diese Spiegelungen verfolgt M.M. in einer Reihe von 12 Doppelportraits: auf der einen Seite die verschiedenen Modelle und ihnen gegenüber steht das jeweilige Selbstportrait der Künstlerin in diesem Prozess. Sehr sensible Beobachtungen und deren malerische Umsetzung kennzeichnen diese wirklich besondere Werkreihe Maria Modlmayrs.
Reflections
Maria Margaretha Modlmayr
October 6 – November 2, 2018
Open on Wednesday and Friday: 15:00 -18:00h and by arrangement.
An important part of Maria Modlmayr's artistic work is the study of faces. The face is the one part of the human body that plays the biggest role in observing, encountering and interacting with another person. If it is not hidden behind a veil or mask, you can read many things in a face: it is not only about beauty or age, no; a face expresses much more than the spoken word. Subtle reactions in facial expression and posture reflect impressions and effects of external and internal processes. These processes are what interest Maria Modlmayr. Not defining or recognising the lines of the faces is central to her work, but approaching the moving, flowing and changing features of a face.
This is what the artist wants to capture and express by creative means. The new exhibition at the gallery 'Maerzhase' will center on a series of works that are not only about the face in the portrait.
An intimate and intensive engagement with the face of another person, through many channels of perceptions over a long time, also leaves traces on the artist, resonating and creating reflections and immaterial connections in her. Maria Modlmayr traces these reflections in a series of 12 double portraits: the various models on the one side are contrasted with the respective self-portrait of the artist in this process. This truly exceptional series by Maria Modlmayr is characterised by very sensitive observations and their artistic translation into painting.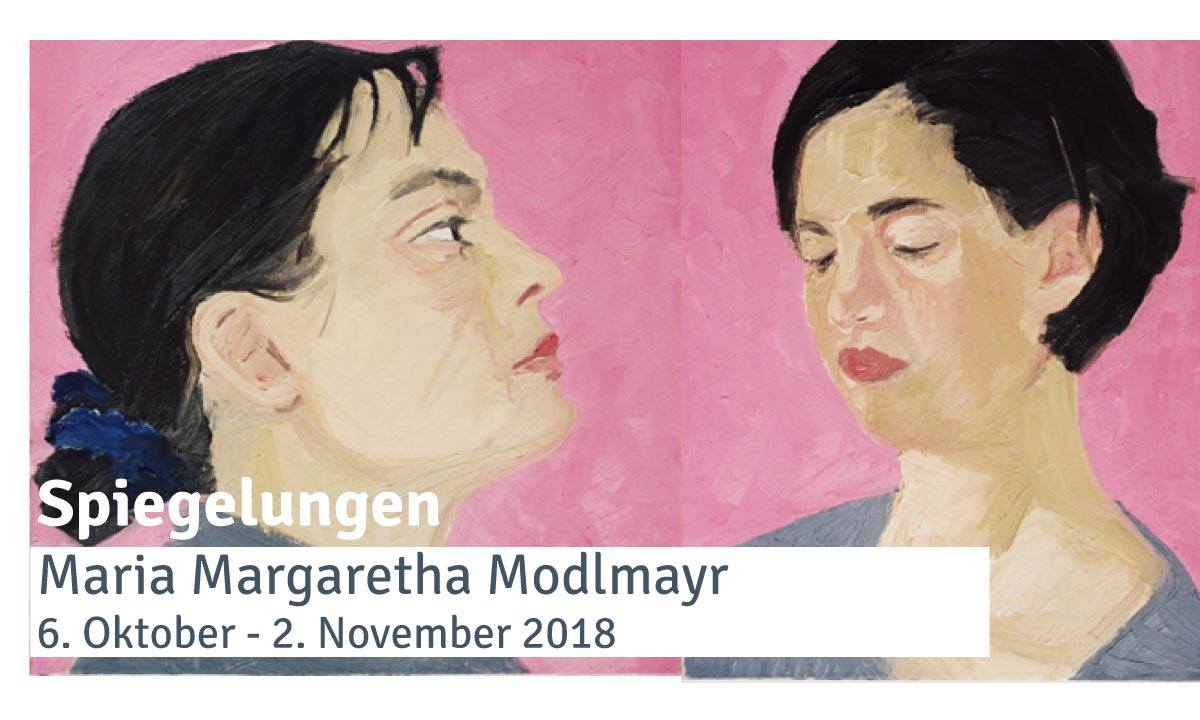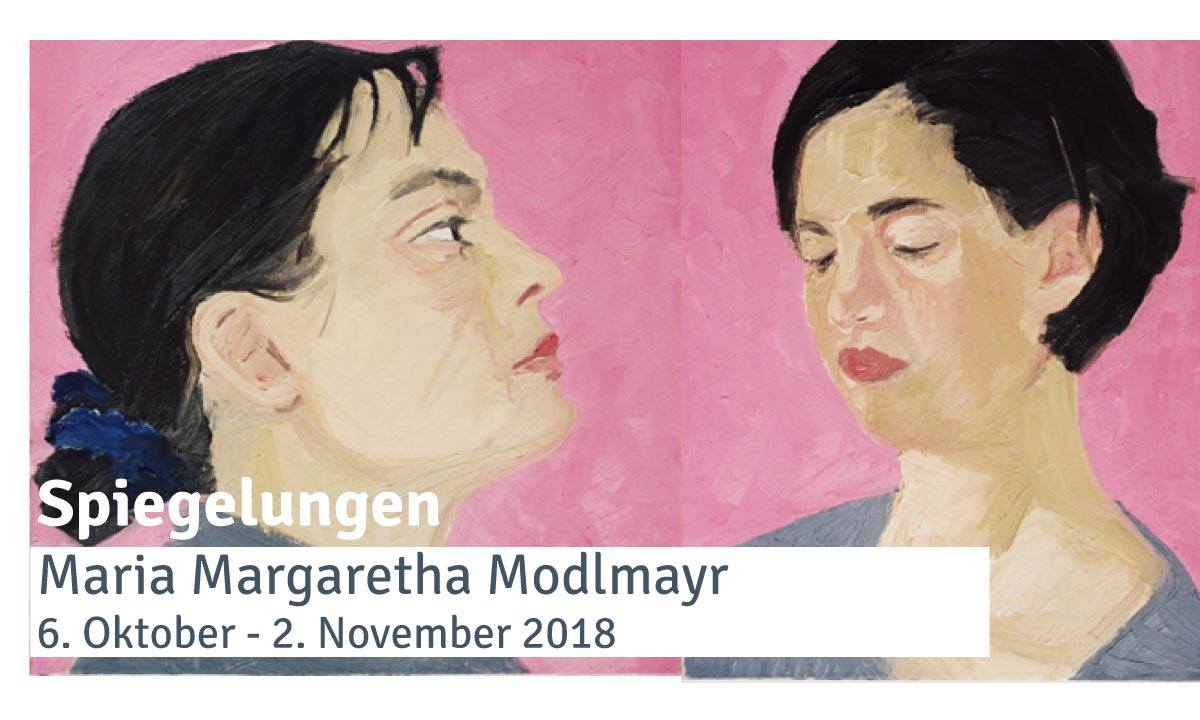 DATE

6 October - 2 November 2018



TIME

8:00 AM - 5:00 PM



COSTS

none