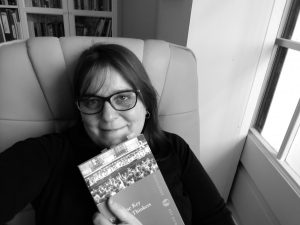 Núria Sara Miras Boronat is an Associate Professor in Moral and Political Philosophy at the University of Barcelona.
She is specialised in Social and Political Philosophy, Gender and Women Studies, Philosophy of Play, Media Studies, Phenomenology and Philosophical Hermeneutics.
She has published several essays on play, feminism and pragmatism in Catalan, Spanish, English, German and Italian. Her current research project is a conceptual history of injustice, oppression and other forms of social exclusion from a pragmatist and feminist perspective.
She visited the Center in October 2021 and January 2022. During her visit, she was working on a Review of the Jane Addams Papers Project (JADE) by Cathy Moran Hajo. JADE is a scholarly editing project to digitize and publish the works of Jane Addams (1860-1935).