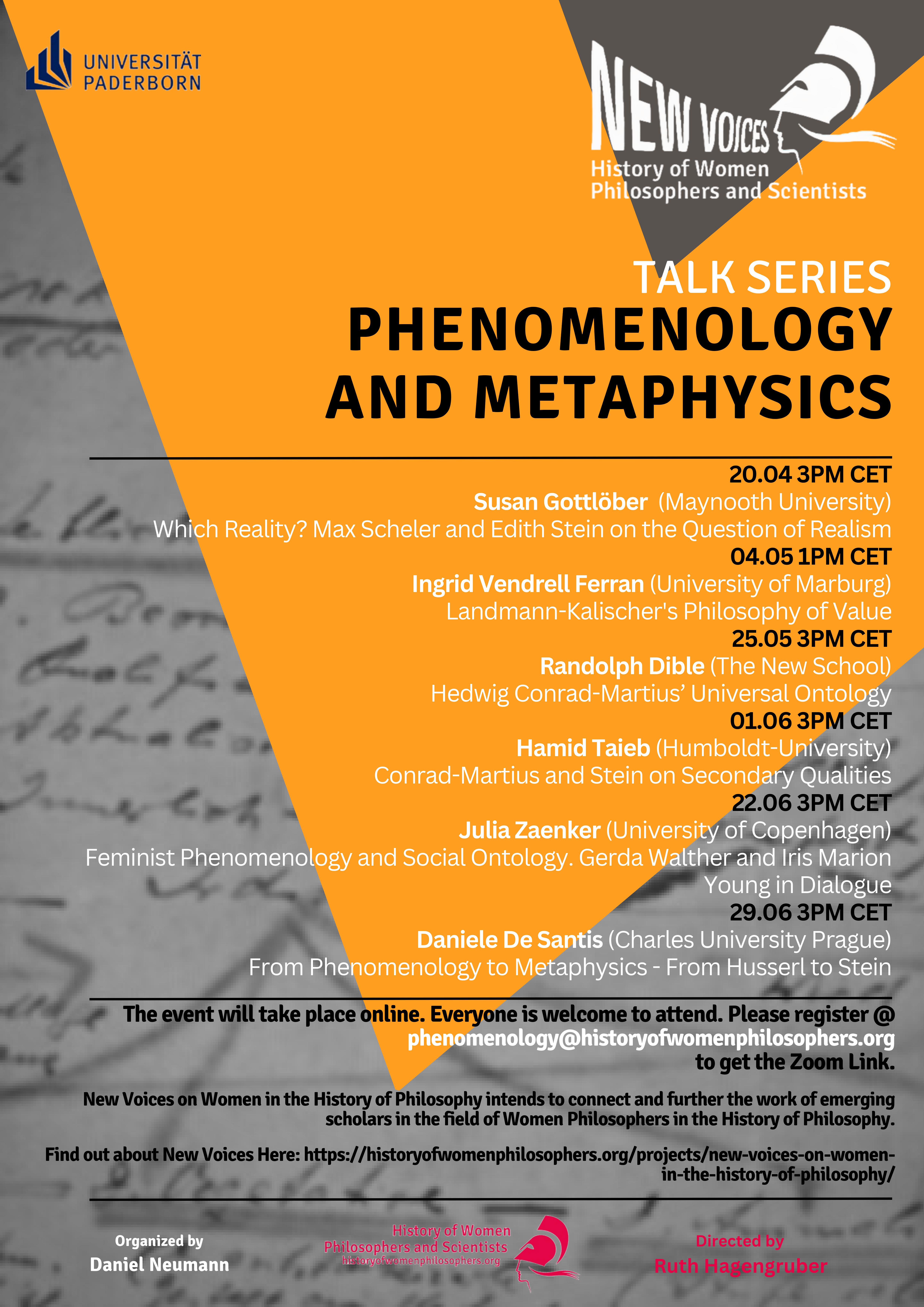 The Summer Term Talk Series, organised by  Daniel Neumann, Research Fellow at Paderborn University, is dedicated to Phenomenology and Metaphysics. The first talk will take place on Thursday, 20th of April, at 3 pm (CET).
Everyone is welcome to attend. To register and to receive the zoom invitation, please send an email to phenomenology@historyofwomenphilosophers.org
The program:
20th of April (3PM to 5PM): Susan Gottlöber: "Which Reality? Max Scheler and Edith Stein on the Question of Realism"
4th of May (1PM to 3PM): Íngrid Vendrell Ferran: "Landmann-Kalischer's Philosophy of Value"
25th of May (3PM to 5PM): Randolph Dible: "Hedwig Conrad-Martius' Universal Ontology"
1st of June (3PM to 5PM): Hamid Taieb: "Conrad-Martius and Stein on Secondary Qualities"
22nd of June (3PM to 5PM): Julia Zaenker: "Feminist Phenomenology and Social Ontology. Gerda Walther and Iris Marion Young in Dialogue"
29th of June (3PM to 5PM): Daniele De Santis "From Phenomenology to Metaphysics – From Husserl to Stein
Abstracts are forthcoming.
Download Talk Series Poster.