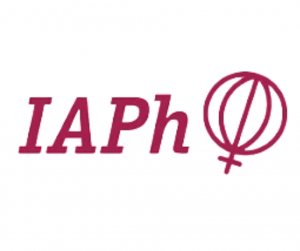 From July 31 to August 4, 2023 the XIX IAPH Symposium will be in Buenos Aires, Argentina.
Veronica Tozzi and the IAPH Board are pleased to announce that for the
first time an IAPH symposium will be held in Latin America. The theme is:
Feminisms Today Philosophical Contributions against Violence,
Discrimination and Exclusions. The symposium will take place from 31
July to 4 August at the University of Buenos Aires.
This years symposium is organized by Verónica Tozzi and Noelia Billi
More information about the sysmposium can be found here. See also our event information.
The International Association of Women Philosophers is a professional association and network that provides a forum for discussion, interaction and cooperation among women engaged in teaching and research in all aspects of philosophy, with a particular emphasis on feminist philosophy. Founded in 1976 in Würzburg (Germany) as "Association of Women Philosophers" (APh), the IAPh has gradually grown into an international organization with members all over the world. Currently the IAPh has more than 380 members from more than 35 different countries.
For more information about the IAPh visit: https://historyofwomenphilosophers.org/iaph/
http://www.women-philosophy.org/
The actual executive board of the IAPh (2021-2023) is leaded by:
Secretary: Ruth E Hagengruber (GER)
Treasurer: Andrea Guenter (GER)
Speakers:
Cristina Sanchez (ES)  & Mary Ellen Waithe (USA)
Web Cintia Martinez (MEX)

Executive board members:
Karen Green (AU)
Priyanka Jha (IND)
María Verónica Tozzi (AR)
Xiao Wei (CHN)