Workshop 08.11.2023- DGPhil AG Frauen in der Geschichte der Philosophie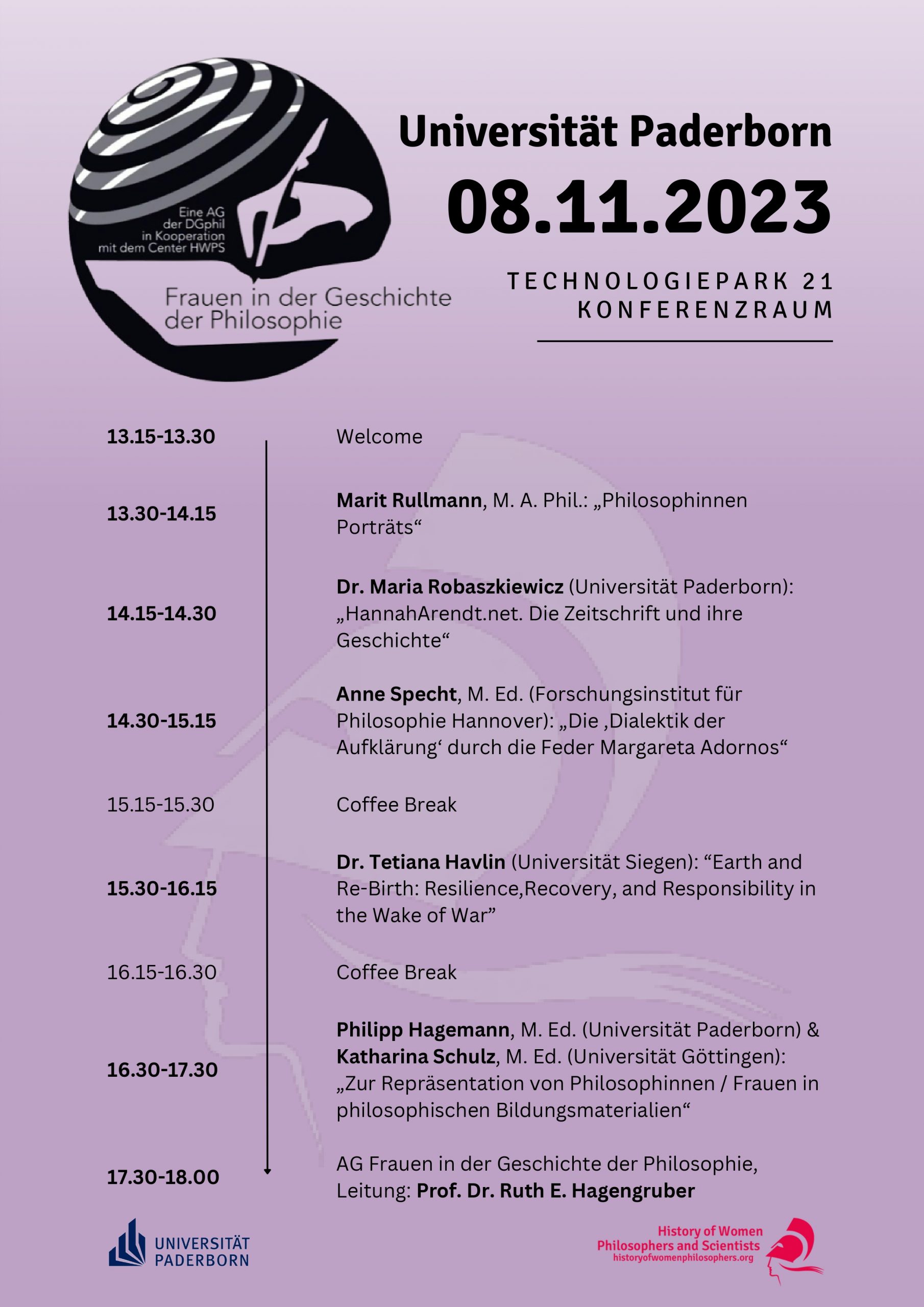 Wir bedanken uns für die tollen Vorträge und Diskussionen des gestrigen Workshops! In dieser Veranstaltung haben  wir von Marit Rullman von bisherige Projekte und neue Philosophinnen erfahren. Maria Robaszkiewicz hat uns zu der Zeitschrift  HannahArendt.net informiert. Darüber hinaus hat Tetiana Havlin ihren Vortrag "Earth and Re-Birth: Resilience, Recovery, and Responsibility in the Wake of War" mit uns geteilt. Zum Schluss haben wir einen Einblick in die Philosophie Schulbücher durch Philipp Hagemann und Katharina Schulz erhalten. 
Weitere Informationen zur AG Frauen in der Geschichte der Philosophie können auf unserer Webseite gefunden werden.