We welcome Núria Sara Miras Boronat at the Center for the History of Women Philosophers and Scientist as Visiting Professor.  She is an Associate Professor in Moral and Political Philosophy at the University of Barcelona.
She has published several essays on play, feminism and pragmatism in Catalan, Spanish, English, German and Italian. In 2020 she organised a Conference on Women in Pragmatism. The aim of this conference was to celebrate the past and current work of women researching and advancing philosophy in a pragmatist tradition and highlight their ongoing contributions to specialist academic research as well as public discourse. The conference will also promote mentoring, networking, and sharing good practice between women working on any aspect of the pragmatist tradition, broadly construed.  As an output and lasting legacy of the meeting, she planned to create a virtual archive of women currently engaged in research on pragmatism, which will strengthen cooperation and facilitate communication between scholars.Her current research project is a conceptual history of injustice, oppression and other forms of social exclusion from a pragmatist and feminist perspective.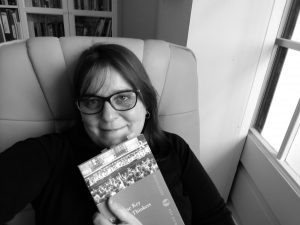 Together with Michela Bella, she edited Women in Pragmatism: Past, Present, and Future, to be published in 2022 in the Springer Series on Women in the History of Philosophy and Sciences. 
We are excited about her visit and input!