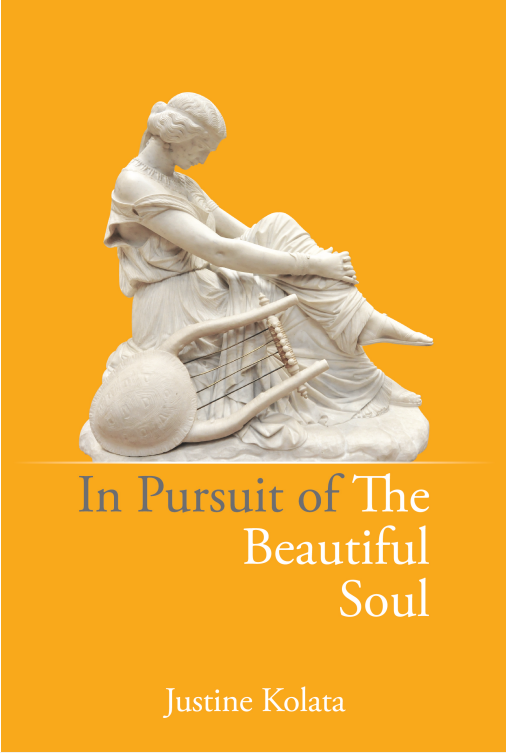 The London author Justine Kolata is a Yale University (B.A) and University of Cambridge (Ph.D.) educated scholar of the 18th century philosophy of the Beautiful Soul and Jewish salon culture. Her book on this topic, In Pursuit of the Beautiful Soul, will be published in August 2023 by Double A Group Publishing and is now available for pre-order on Amazon.
About:
Our society is in a state of crisis.
Millennials and Generation Z find themselves lost in a world torn apart by extreme individualism, loneliness, culture wars, mob mentalities, and an epidemic of narcissism fuelled by our addiction to information technologies.
In Pursuit of the Beautiful Soul by Justine Kolata offers a revolutionary solution to overcoming the soullessness of modern life.
The book explores the untold relationship between the eighteenth-century philosophy of the Beautiful Soul and the salon culture in which it was enacted. This lost humanistic artform of self-cultivation inspires the pursuit of beauty, goodness, and truth in the act of creating a beautiful existence.
Kolata weaves together the essential features of this practical philosophy with an historical exploration of the German-Jewish salonnières' ground-breaking efforts to cultivate beautiful souls through the arts and conversation.
She recounts vivid anecdotes from her own salons which revitalise this vibrant tradition.
In Pursuit of the Beautiful Soul explores how this philosophy's prescient insights into the human condition provide a framework for today's disenchanted generations to restore the ideals intrinsic to individual happiness and social flourishing.