The New Conference Explorer: Wollstonecraft Society 2023 Lecture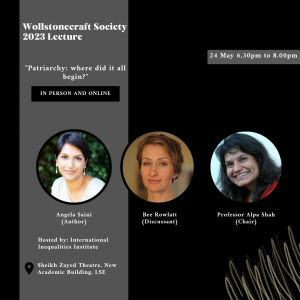 On the 24th of May, the International Inequalities Institute (London School of Economics) will be hosting the Wollstonecraft Society Lecture 2023. It will be about Angela Saini's new book "Patriarchy: where did it all begin?". For those who aren't in London, it will be live-streamed here.
Also, those who are interested in releases and events related to Mary Wollstonecraft can subscribe here to the Wollstonecraft Society newsletter.