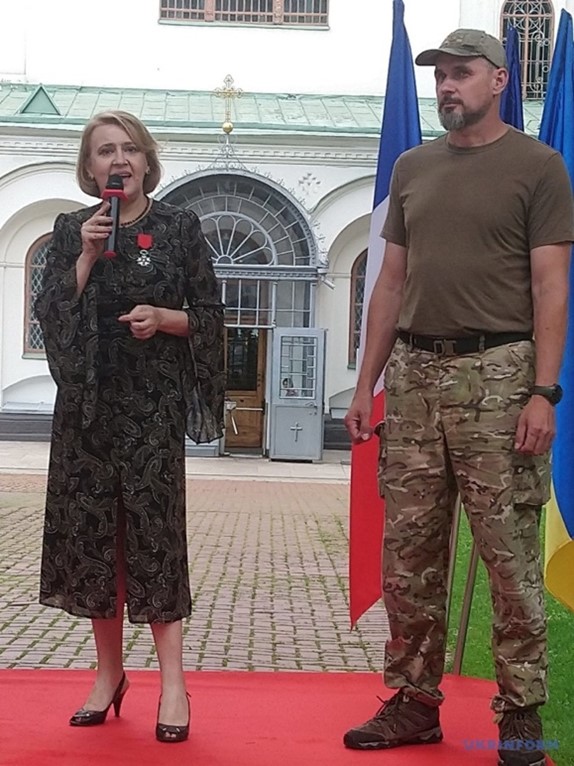 On July 14th , the day of the Storming of the Bastille, Oksana Zabuzhko was awarded France's highest state award – the Legion of Honor.
Ambassador of France to Ukraine Etienne de Ponsin awarded the Legion of Honor to two outstanding Ukrainians – writer Oksana Zabuzhko and film director and serviceman of the Armed Forces of Ukraine Oleg Sentsov.
"On this National Day, July 14, I would have the great honor to present the Legion of Honor on behalf of President Emmanuel Macron to two outstanding Ukrainians – the writer Oksana Zabuzhko and the film director Oleg Sentsov, who was injured as a result of the hostilities last weekend," Ponsen wrote and published a video with congratulations.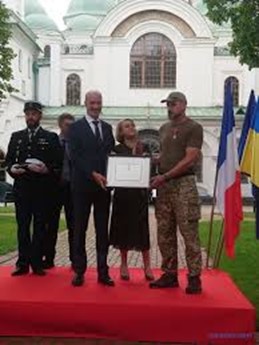 "Their names are well known in France and Europe, they are both currently fighting for the freedom and independence of Ukraine. Ms. Zabuzhko is on the literary front, and Mr. Sentsov is on the battlefield. I want to convey my most sincere and warmest congratulations to both of them," he added.
The ambassador noted that famous Ukrainians received awards from France on the day of the National Holiday in the "significant place of Ukrainian culture and art" in the gardens of Saint Sophia Cathedral. Find the full video here.