Teaser – Dynamics & Reason Workshop
Watch the teaser here, for our upcoming Workshop Dynamics & Reason – Émilie du Châtelet & Immanuel Kant!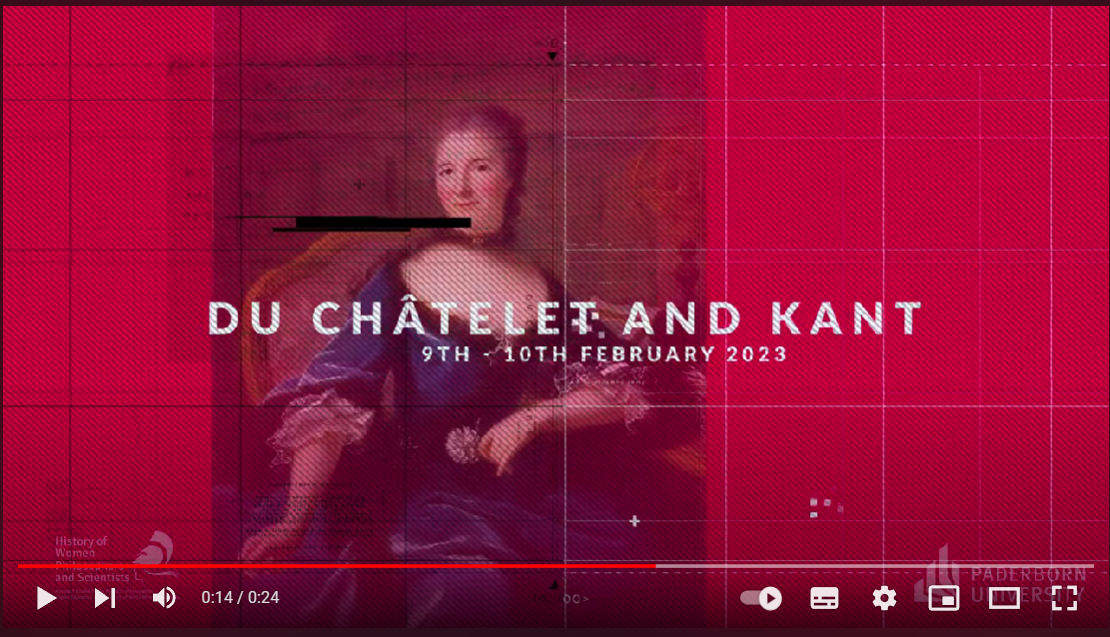 "It aims to retrace Du Châtelet's theory of cognition, and also to understand whether she could be counted as an inspiration for Kant's renewal of philosophy." (Hagengruber, 2022, 68).
Hagengruber, Ruth (2022): Du Châtelet and Kant: Claiming the Renewal of Philosophy in Époque Émilienne. Springer.