The Secretary of the IAPH Board informs on behalf of the Board that the XIXth Symposium of the International Association of Women Philosophers will be held for the first time in Latin America. It will be hosted by the University of Buenos Aires, Argentina, from 31 July to 4 August 2023, with the theme: "Feminisms Today, Philosophical Contributions against Violence, Discrimination and Exclusion".
The International Association of Women Philosophers is a professional association and network that provides a forum for discussion, interaction and cooperation among women engaged in teaching and research in all aspects of philosophy, with a particular emphasis on feminist philosophy. Founded in 1976 in Würzburg (Germany) as "Association of Women Philosophers" (APh), the IAPh has gradually grown into an international organization with members all over the world. Currently the IAPh has more than 380 members from more than 35 different countries.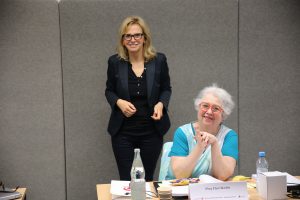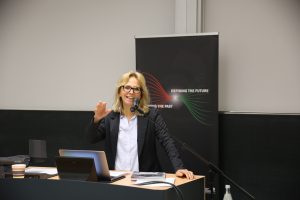 (Mary Ellen Waithe and Ruth Edith Hagengruber, member of the IAPH board, during the IAPH conference 2021 taking place in Paderborn)
Since the 1980s, the IAPh has organised 14 international symposia. The contributions to these symposia have been impressively diverse, covering a wide range of philosophical research. The IAPh organises panels and workshops and proposes topics for sessions at conferences. The XVIIth Symposium was held at Tsinghua University in Beijing, China in 2018 and the conference "Defining the future – rethinking the past" was held in Paderborn, Germany in 2021. Learn more about the history of the IAPH, presented online by former IAPH Speaker Herta Nagl-Docecal.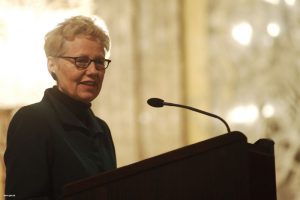 The contributions  for the 2021 conference have been published in time for the conference in Buenos Aires:Women Philosophers on Economics, Technology, Environment, and Gender History. Shaping the Future, Rethinking the Past edited by Ruth Edith Hagengruber, De Gruyter 2023.
For more information about the IAPh visit: 
https://historyofwomenphilosophers.org/iaph/