How Does One Report about Women Refugees?
Publicist Maria von Welser has been giving seminars at the University of Paderborn for the past year.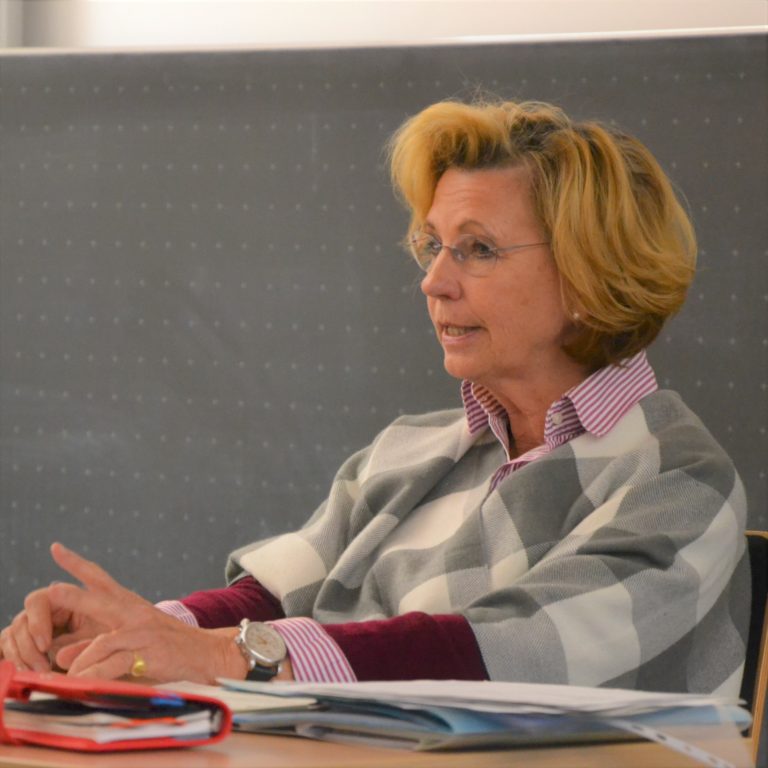 In a cooperation of the subjects philosophy and media studies, Maria von Welser shows the students ways and possibilities to discuss and present questions of justice in media. The aim of these seminars is the theoretical and practical handling of medial presentation with a special focus on worldwide asymmetries of power and their effects on women and girls. In doing so, the issue of which part women play in the refugee question and why most women refugees don't even make it to Europe, even though 80% of refugees are women and children, will be broached. Based on Maria von Welser's long-standing experience as a television journalist and publicist, her analyses in the book "No protection – nowhere: Women and Children on the Run", which was released in the summer of 2016, and her bestseller "Where Women are Worth Nothing" are the wealth of experience, which she is passing on to the students. Hereby, the consideration of societal processes and the explanation of examples from the past decades, when television broadcasts could still influence legislative processes or when television and media coverage was the basis for the results of international commissions and courts of justice, also become the subject matter of these seminars. The journalist, who was born in Munich and is an advocate of children's rights as the deputy chairwoman of Unicef Germany, most recently appeared in November of 2015 in the town hall of Paderborn to report on her conversations with oppressed and maltreated women from the Middle East, India, and the Congo.
(Text: WV, JL, translated by Emily Meier)