The Elisabeth of Bohemia Prize Ceremony will be held via ZOOM on Wednesday, August 16, 2023 at 7 PM (UTC+2/ German Time), which is 11 AM (UTC-6/Mexican Time). The Ceremony can be viewed via the following link:
https://uni-paderborn-de.zoom.us/j/92725557688?pwd=aU9pb0NEYnRuc2lTamwwRUtuRklHUT09
Meeting-ID: 927 2555 7688
Kenncode: 035156
The Elisabeth of Bohemia Prize donated by Ulrike Detmers, is awarded to an outstanding contemporary philosopher in honor of the philosopher Elisabeth of Bohemia (1618-1680).
The Elisabeth of Bohemia Prize is an award that celebrates the long history of women in philosophy. The prize is awarded to an international philosopher for outstanding services to research on women in the history of philosophy. It is the first prize to acknowledge the resarch into the history of women philosophers and and annually awarded in cooporation with the donator by Ruth Edith Hagengruber, director of the Center for the History of Women Philosophers and Scientists.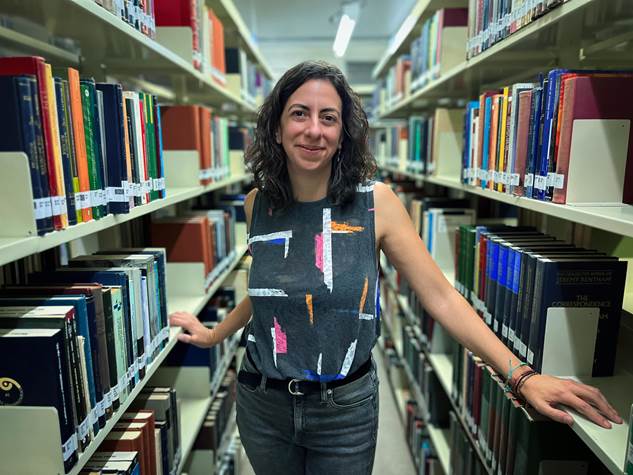 Aurelia Valero Pie is giving a laudatio for this years winner of the Elisabeth of Bohemia Prize Laura Aurora Benítez Grobet. Aurelia Valero Pie is an Associate Research Fellow at the Institute for Philosophical Research of UNAM in Mexico. She earned a PhD in History at El Colegio de México, a MA in Contemporary Philosophy at Paris IV Sorbonne, and a BA in History of Philosophy at Paris I Panthéon-Sorbonne. Her main areas of specialization are Mexican philosophy, Mexican intellectual history in the 20th Century, and philosophy of history, with an emphasis on temporal experience and the politics of time. Her main work is an intellectual biography of the Spanish philosopher exiled in Mexico, José Gaos. She is currently the Head of Academic Affairs at the Institute for Philosophical Research.