The Elisabeth of Bohemia Prize Ceremony will be held via ZOOM on Wednesday, August 16, 2023 at 7 PM (UTC+2/ German Time), which is 11 AM (UTC-6/Mexican Time). The Ceremony can be viewed via the following link:
https://uni-paderborn-de.zoom.us/j/92725557688?pwd=aU9pb0NEYnRuc2lTamwwRUtuRklHUT09
Meeting-ID: 927 2555 7688
Kenncode: 035156
The Elisabeth of Bohemia Prize donated by Ulrike Detmers, is awarded to an outstanding contemporary philosopher in honor of the philosopher Elisabeth of Bohemia (1618-1680).
The Elisabeth of Bohemia Prize is an award that celebrates the long history of women in philosophy. The prize is awarded to an international philosopher for outstanding services to research on women in the history of philosophy. It is the first prize to acknowledge the resarch into the history of women philosophers and and annually awarded in cooporation with the donator by Ruth Edith Hagengruber, director of the Center for the History of Women Philosophers and Scientists.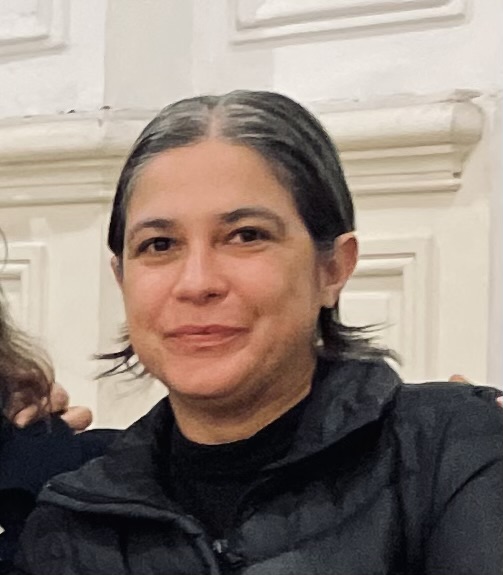 Teresa Rodríguez is giving a laudatio for this years winner of the Elisabeth of Bohemia Prize 2023  Laura Aurora Benítez Grobet. Teresa Rodríguez is a researcher at the Institute for Philosophical Research at the National Autonomous University of Mexico (UNAM). She received her Ph.D. from UNAM in 2012 and her dissertation was co-supervised by Laura Benítez-Grobet.
The central theme of her research is the relationship of philosophy with its history. Based on this general framework, her lines of research focus on the Renaissance period, the history of Platonism and women philosophers of the past, and on the methodology of the history of philosophy.
She has been responsible for two collective research projects and is currently directing the project "Women Philosophers in the General Histories of Philosophy". She has actively participated in the Society for Women in Philosophy SWIP-Analytic Mexico and is co-founder of the Latin American Network for the Study of Women Philosophers in History (ReLaFHi). She was a member of the editorial board of Diánoia. Revista de Filosofía and its editor from September 2017 to May 2020.