The Encyclopedia of Concise Concepts by Women Philosophers is an online open-access platform where precise concepts originating in or significantly advanced by a deceased woman philosopher are given in concisely analytical entries (usually in no more than 300 words), written by recognized experts. The entries pass a blind peer-review in order to be published in the Encyclopedia. Each article will be continuously updated with links to the sources cited by scholars. Those articles, books, etc. will be digitally archived by Paderborn University so that they will not expire or break. One of our newest entries is Anti-Irrationalism in Izydora Dambska by Joseph Ulatowski. Get a first impression of the ECC here: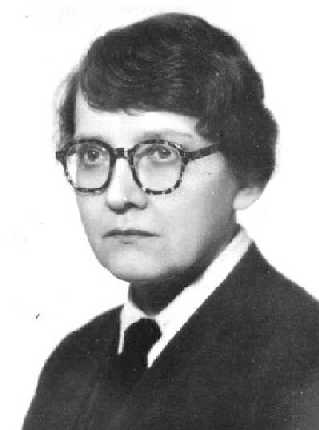 "The three sources of such irrationalism are: (1) creating irrational hypotheses and theories whose function is to explain facts established in experience, (2) deriving extra-empirical conclusions from empirical scientific theses and (3) using judgements of value to accept or reject descriptive theses."
You can read it in full here. If you are interested to contirbute, go to our ECC Page and go to the "Do you want to contribute?" cube. There you wil find all necessary information.
Further information on Izydora Dambska check our her  entry in our Directory.
Source: Ulatowski, Joseph (2023): Anti-Irrationalism in Izydora Dambska. ECC