In the context of the fourth digital conference 'Ethics and Digitalization', 1 December 2022, Ruth E. Hagengruber, Shohreh Bayat (International Chess Arbiter, London, UK) and Riccardo Pozzo (Università Tor Vergata, Rome, Italy) will shed light on the situation in Iran.
Riccardo Pozzo will introduce the Iran section of the conference with a talk on 'Social, Cultural and Religious Innovation: Convergence and Divergence: Iran and the West'. Ruth Edith Hagengruber will continue with her talk "1789 – 2022. From France to Iran. Women pave the way to freedom. Introducing Shohreh Bayat. Voices from Iran." to introduce Shohreh Bayat who will close the Iran section with a talk on the situation of women in Iran.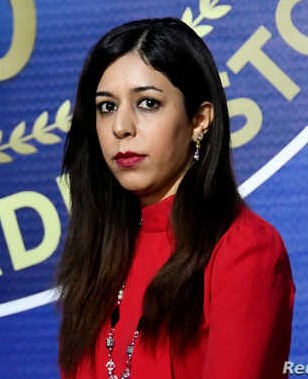 Shohreh Bayat is an Iranian chess referee and women's rights activist. During her work as a referee at the 2020 Women's World Chess Championship Match, a controversy arose in which Bayat was accused by the Iranian government of not wearing the hijab correctly in accordance with Iranian customs. The subsequent protest by Bayat, which saw her taking part in the WWCC 2020 without a hijab, sparked a political controversy in Iran, which in turn forced Bayat to flee. She fled to London.
She was a Keynote Speaker at our IAPH 2021 Conference 'Defining the future. Rethinking the Past' and gave a talk  on'The impact of religion on women's right'.
The conference 'Ethics and Digitalization' is an event hosted by the Cultural Entrepreneurship Institute Berlin (Germany). The event will be live streamed on 1 December 2022 from 2pm to 6pm. You can find the link for the stream here.
The founder of the Institute, Clara Mavellia, recently interviewed Ruth E. Hagengruber. You can watch the interview here: